A web application crafted with modern design language and security in mind to visualize the state of things and to carry out day-to-day operation at ease
In the drum overview you can get a precise overview of each location of the drums on the map.
It easy to search for your drum by setting several criteria's or by the name. Moreover you can easily filter the drums by status/rental expiration date. In case you would like to have a detailed overview of every action that took place with the drum (date, time, user, and location) you can also check the history of each drum.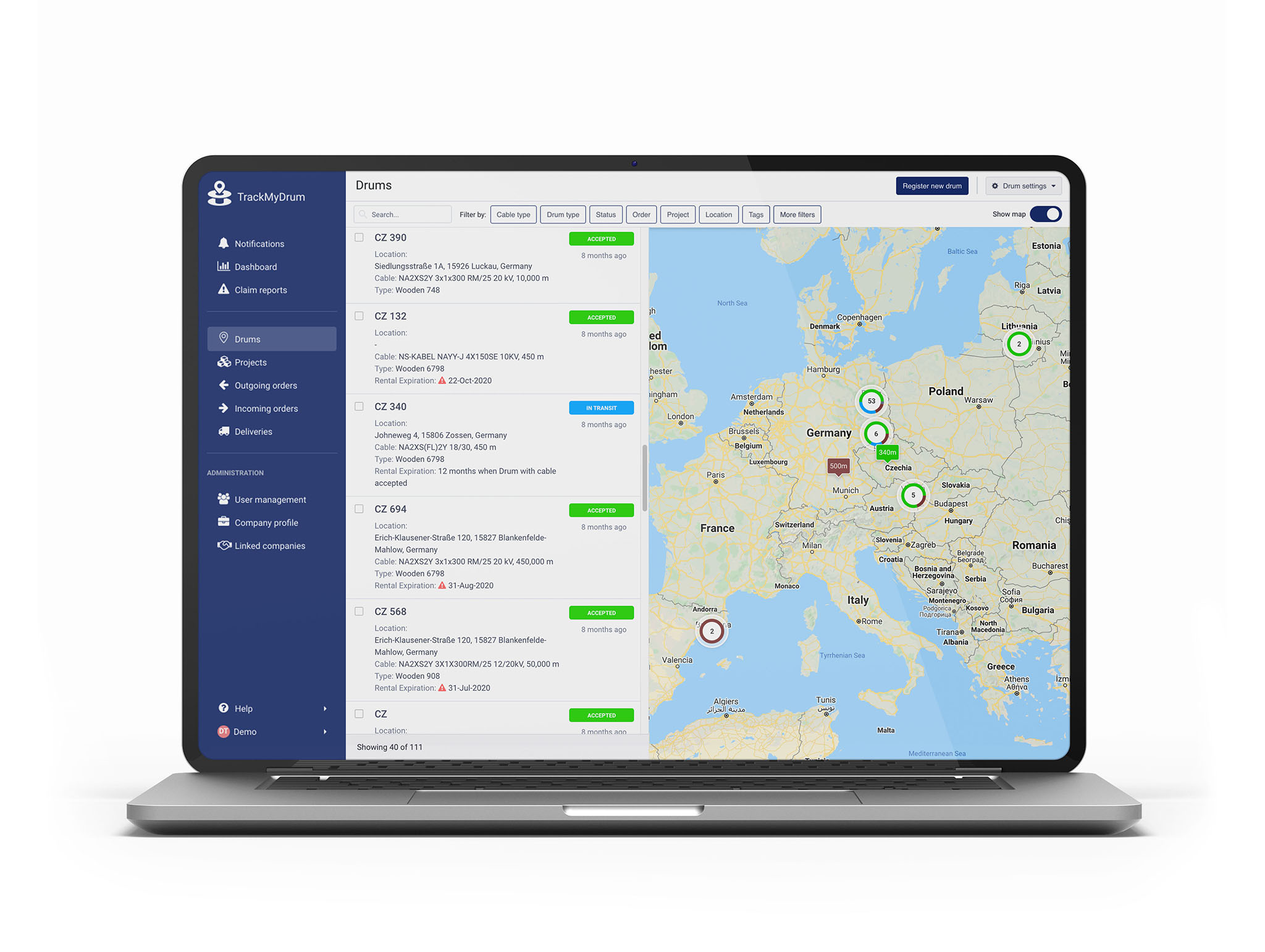 Plan all projects in TrackMyDrum and have a detailed overview of every step – This includes general information, orders for project, drums in project, deliveries and last but not least cable consumption of each cable type within each project.
Simultaneously be updated about upcoming deliveries from you partners or outgoing orders.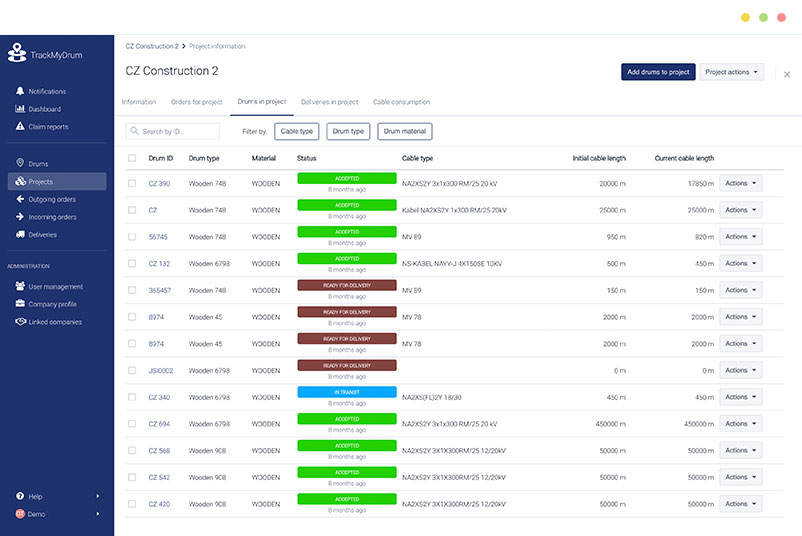 Act fast! With having claim issues in mind the project manager, customer service, warehouse manager can act faster to make sure a new drum/ cable is ordered in time and exactly knows what happened.
It is even possible to create a claim report with a detailed overview such as; photo documentation, time/ date/place, information of the drums order, share it with the partner, and much more.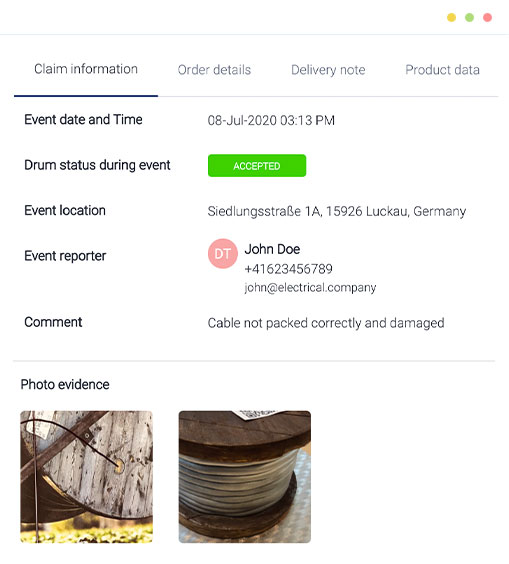 User management at its finest
The web version is mostly created for the Admin and Manager. Guest users do not have any access to this.
This is great since it gives the company the possibility to decide who has access to which drums, projects and features.
Last but not least Guest users can also be used for external companies that only have limited access to certain projects and drums. This is often a must-have if you work with several installation companies.