A mobile app specially created for people on the field handling drums or the assets to document cable consumption, deliveries, damages and much more.
Identify assets with the QR-Code
In the app, the most valuable actions for your daily operations are easy usable with scanning the barcode/QR- code with you app TrackMyDrum.
While scanning the QR-code you will get more insight of the drum (cable information, drum information, past actions and much more).
Every action taking place in the app is connected with the web-version and will be updated simultaneously (for other users or connected companies).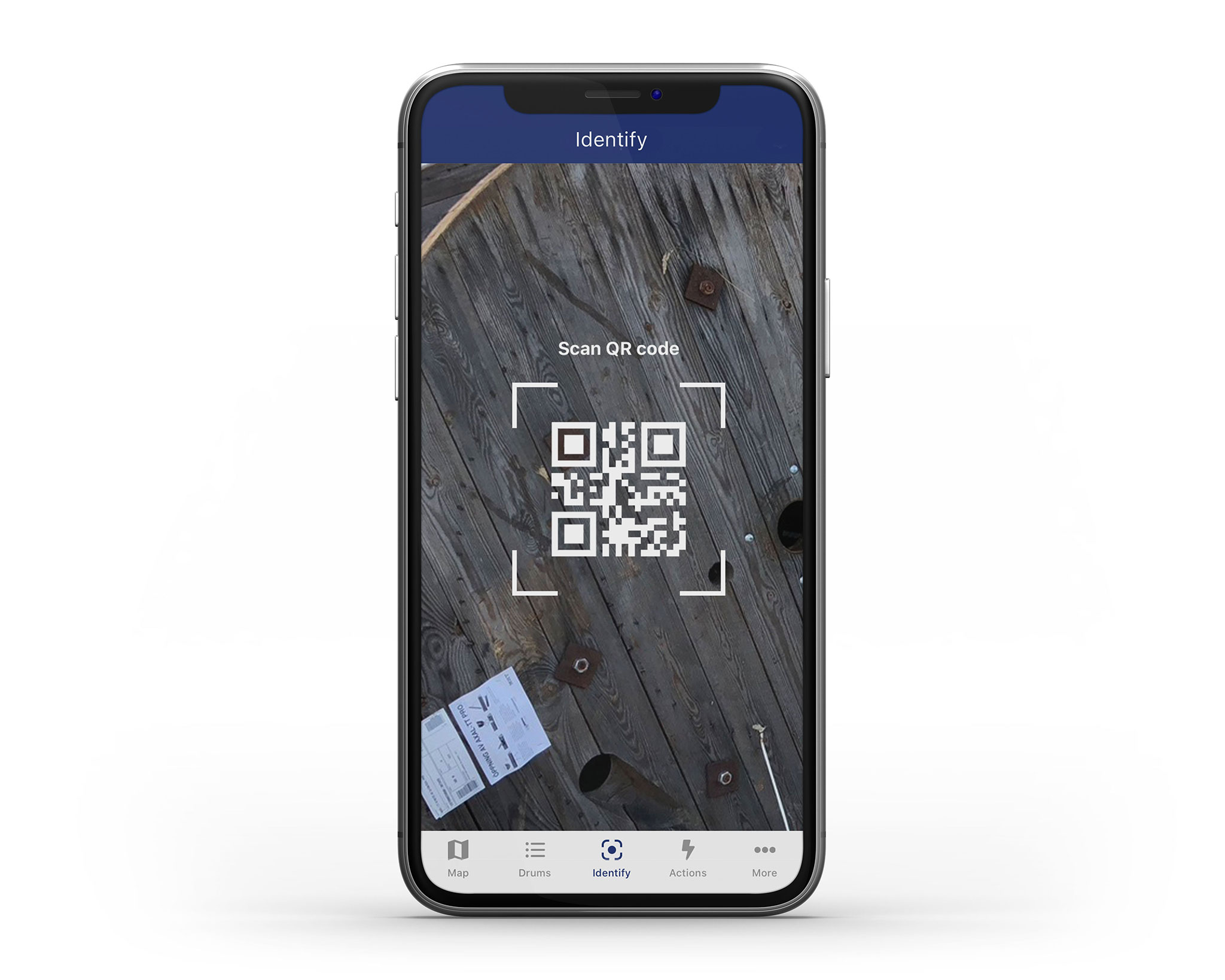 Regular real-time notification
Review all past actions that have been made in your apps notifications overview or the ones that just happened.
This gives you the opportunity to have a complete overview of your project and drums, while being on the construction side or on the move.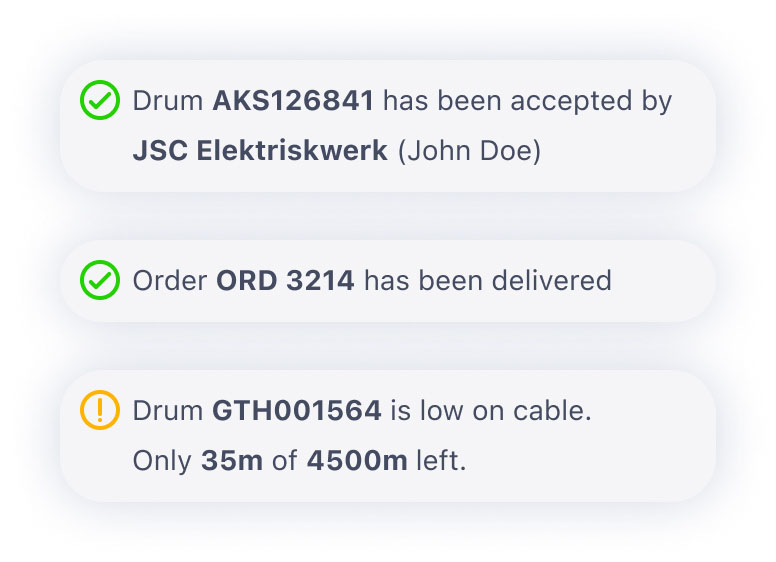 Straightforward cable usage
In the app any active action can easily be documented. Just scan the QR-Code/ Barcode and decide if you would like to cut the cable, marke a damage, split cable, mark it read for return, and much more.
This information will be updated for any user that has access to the drums.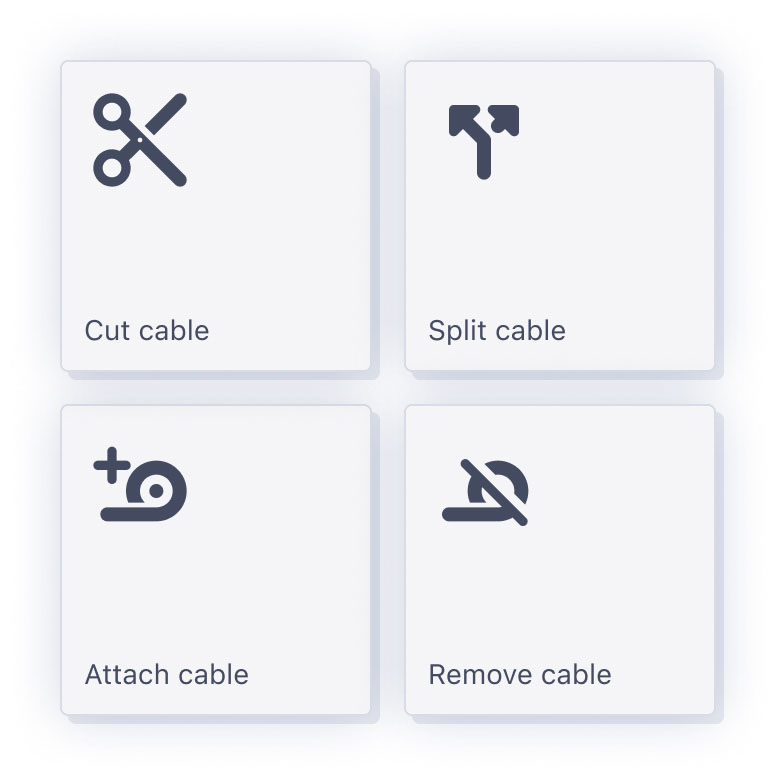 The drums in TrackMyDrum can easily get accepted with the app. While scanning the QR-Code with the app you will automatically be led to the actions that can be done as example accepting the drums from any vendor or decline if needed.