Cable Drum Tracking and Management
TrackMyDrum uses advanced trackers & QR codes to track cable drum location and cable consumption.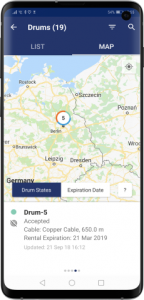 What is TrackMyDrum?
TrackMyDrum was created as a universal tool for vendors, utility & installation companies to track, coordinate and manage cables, drums and projects. The tool includes a web interface & mobile apps together with smart trackers.
Here are some of the benefits which users enjoy when using TrackMyDrum in their daily operations
Location & Usage tracking
A complete overview of all your cables and drums, where they are located, stored and delivered.
Monitoring & Alerting
Secure an advantage by being informed about where your cables and drums are installed.
Improved visibility
Have a perfect overview of all your projects, orders, deliveries, where your cables are stored. etc.
Theft Preventing
Reduce financial loss by equipping your drums and cables with real-time tracking devices
Digital Documentation
Document and store your projects digitally. Enabling you to follow up past projects.
Manage projects efficiently
Stay informed about drums and if they are returned in time to avoid late return.
TrackMyDrum reduces cost and helps companies be more effective
"TrackMyDrum is our choice of solution, as we have multiple contractors who work with the cables on construction sites, and we are able to perfectly track, trace and manage the assets even when they are in the field or in one of our warehouses. Any claims are very easy to manage and process, and the inventory handling, including cable rest length measurement, has never been easier."
– Utility from Germany
TrackMyDrum consists of a custom-made hardware tracking device, web application and a smartphone app.
Narrowband-IoT/LTE-M Tracker
TrackMyDrum X1 tracker provides real time tracking of the assets, also in very remote areas thanks to its ability to connect to multiple networks, depending on which one is available and strongest
Features
Supports multiple connectivity protocols with automatic fallback > NB-IoT, LTE-M, 3G, GSM
Temperature and Humidity sensor
Operates under extreme temperature -40℃ to +85℃
Strong and sturdy magnetic mounting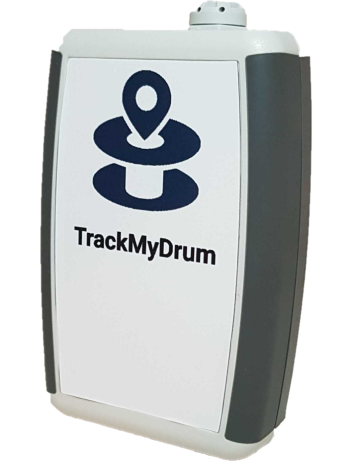 Web Application
A web application crafted with modern design language and security in mind to visualize the state of things and to carry out day-to-day operation at ease
Features
Overview status of all assets
Overview of Projects, Orders and Deliveries
Handle claims and damage reports
Keep track of rental period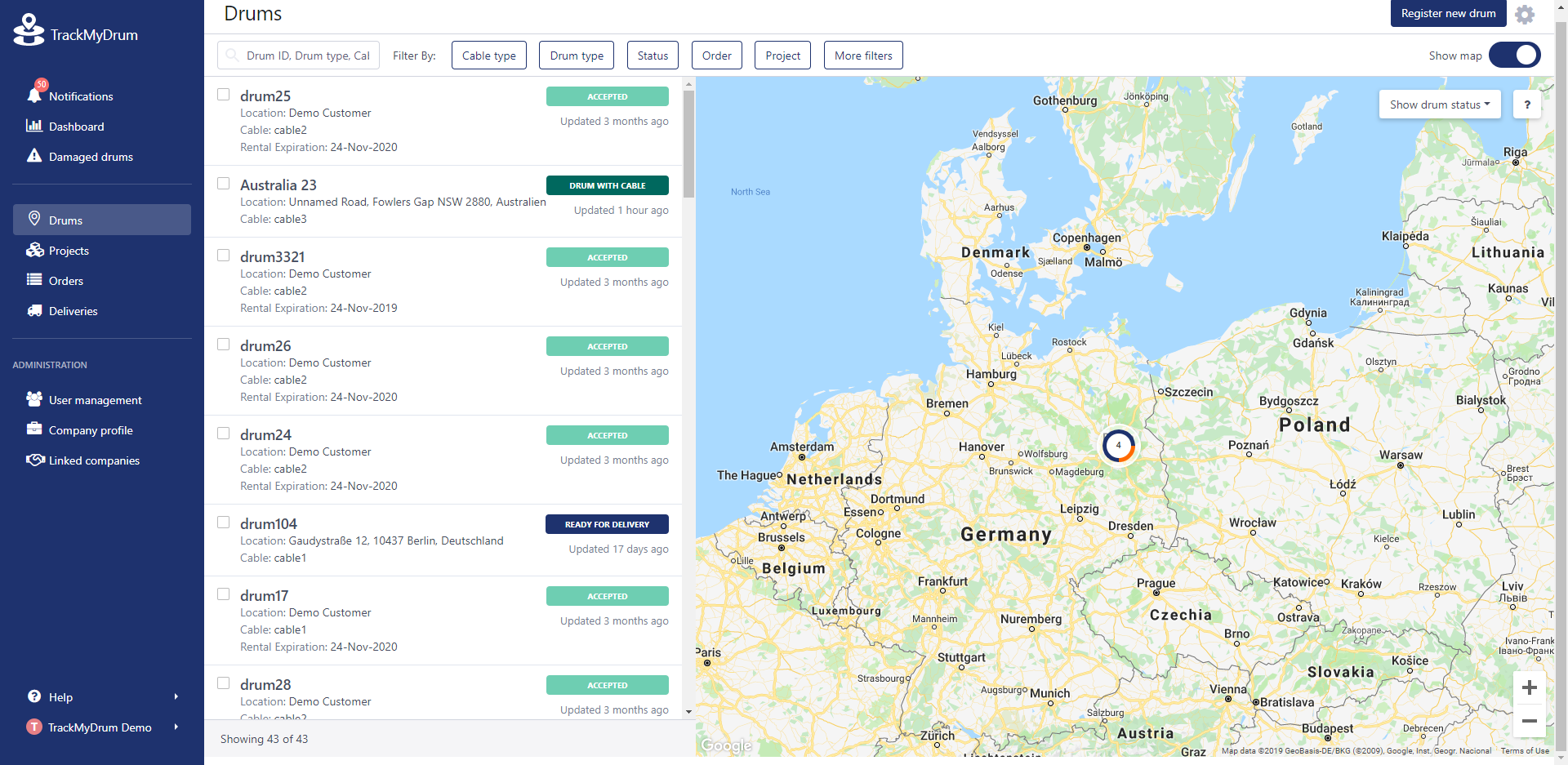 Mobile App
A mobile app specially created for people on the field handling drums or the assets to document cable consumption, deliveries, damages and much more.
Features
Scan QR code to identify assets on the field
Receive real-time notification about asset movement
Easy way to document cable usage
Accept deliveries from different vendors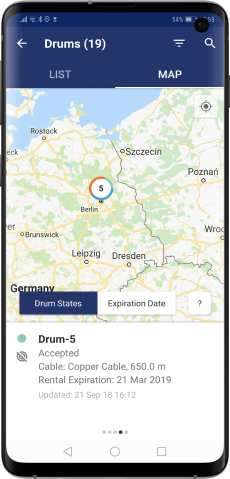 How it works?
TrackMyDrum provides a comprehensive set of tools for large scale drum and cable management operations.
Track Drums
Damage and condition reporting
Track Cables
Cable consumption measurement
Damage and condition reporting
Manage Projects
Overview of project locations, warehouses and construction sites
Allocation of drums and cables between projects
Overview of cable consumption
Assigning contractors to manage projects
Manage Orders
Overview of drums and cables
Delivery information tracking
Overview of cable consumption
Digital order and delivery confirmation
Solving the industries largest issues with the power of digitization
Internet of Things (IoT) is a growing topic, but should not become a growing issue for utilities, installation companies and cable manufacturers. By making drums and cables connected, TrackMyDrum will make you get ahead of the game, saving costs, accelerate your daily operations and ensuring that you make the best decisions for your business.